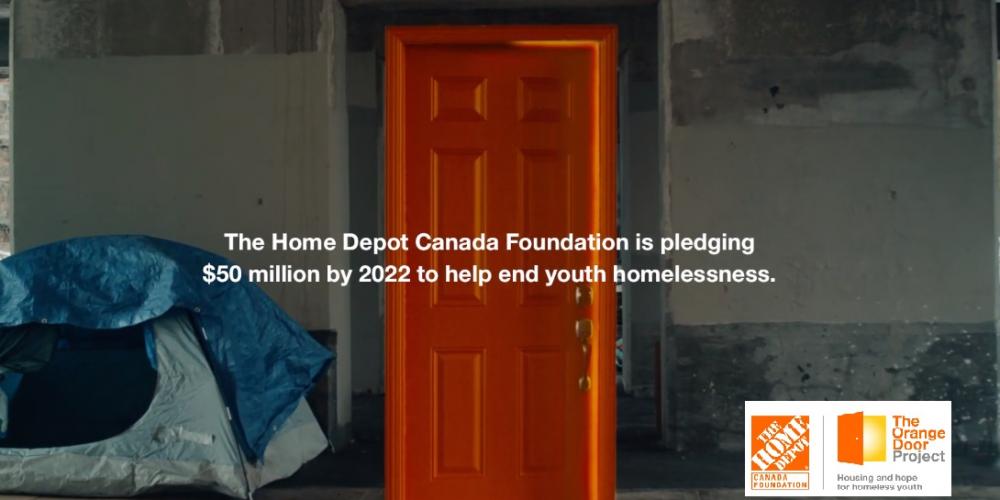 Home Depot's Orange Door Campaign
More than 6,000 youth don't have a safe place to call home. The Home Depot Canada Foundation is pledging $50-million by 2022 to help end youth homelessness in Canada. Help us bring an end to youth homelessness by donating $2 or more at www.orangedoorproject.ca or at a Home Depot store near you between May 30th and June 23rd; 100% of donations will go to this cause. One door can change everything. Let's change the future of homeless children across Canada.
All funds raised at the Belleville Home Depot during this campaign, will go towards Youthab Inc. to be be utilized for clients aged 16 - 24.
---