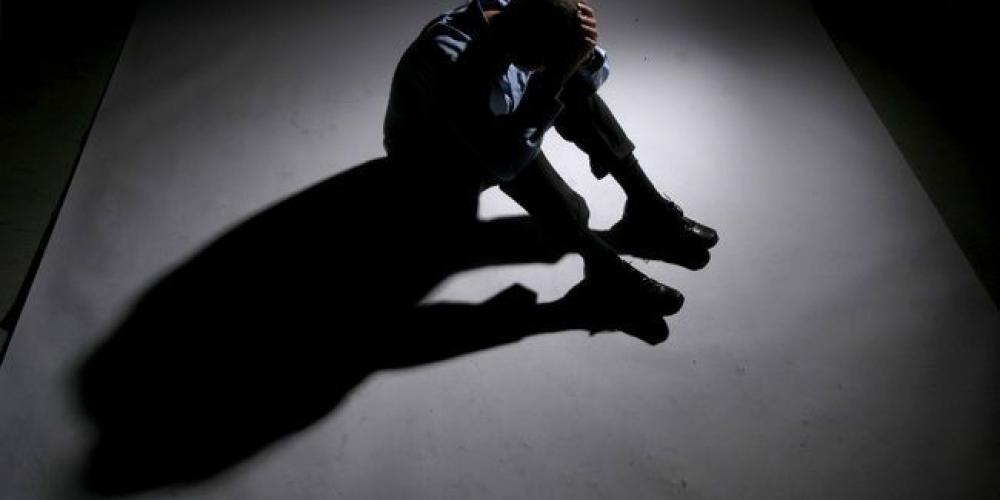 Finding Help in Dark Times
This article brings attention to all the available help in our communities. "There's no shame in asking for help", the group says.
By Luke Hendry, The Intelligencer
Thursday, July 13, 2017 10:26:50 EDT PM
Feels of depression, sadness, anger, numbness, worry and more are normal in times of grief and other stressful situations, experts say. But help is just a click or phone call away, with free support, counselling, and more - all confidential and without judgement.
Tips on managing grief and finding local mental health support are listed the end of this article.
If you're hurting, there are people ready, waiting and wanting to help you.
Area mental health professionals are encouraging people of all ages to let them provide some relief, whether it's grief caused by loss, troubles with anxiety, depression or more.
It's a message prompted by the sudden death of a popular Belleville teenager during her Cuban vacation.
Alexandra Sagriff, 18, died July 6 while she and friends were on a graduation trip. Few details about her death have been released.
Those who knew her and strangers alike have reacted with sadness and shock.
Such feelings are normal, the mental health workers say. The feelings will ease, given time – but if they don't, it's time to seek support.
Prompted by the public mourning of Sagriff, a promising athlete from a well-known family, a group of counsellors and administrators of area agencies gathered for an interview at Youthab's downtown Belleville office Thursday to share advice.
They said they want people to know help is available at any time, regardless of whether it's related to death.
"There might be a lot of shock or denial right now," said mental health therapist Jennifer Corelli of Belleville-based Youthab. "Even though they may not need us today, we're here tomorrow."
"Some people may be surprised that they have no reaction, even when everyone else is crying," said fellow therapist Tanisha Vriesema. "That numbness … that's normal, too."
When bad things happen, they said, look to familiar faces.
"Connect with those that are important to you," said Mike Whiteman, the director of clinical counselling for Addictions and Mental Health Services-Hastings Prince Edward.
Not everyone needs clinical counselling, he said, and for many, talking with family and friends may be enough.
But if what a person is feeling becomes complicated or severe – such as by creating major changes in behaviour, appetite, sleep loss, or thoughts of suicide or self-harm – then it's time to call a professional, he said. That may be a family doctor, someone at a Community Health Centre, a social worker, family health team member, or school therapist.
There's no shame in asking for help, the group said.
Open Line, Open Mind is a free referral service for Hastings and Prince Edward Counties operated by Quinte Health Care. If you're not sure where to start, call the hotline at 1-888-757-7766 or 310-OPEN. People ages 16 and older can book free therapy or find another service.
And there are many ways to ask for such help from agencies: in person, on phone, by text message or online.
"However you need to connect, that's OK," said therapist Deeda Oddie, who works mainly in Youthab's Trenton office.
"Whatever works for you, go to that place."
Such counselling is typically private and confidential and, in many cases, free.
"We won't judge them and services are confidential," said Youthab's Corelli.
"There's nothing we haven't heard," Oddie added.
If you do talk with your children at such times, be open and respectful of their answers, Addictions and Mental Health Services' Mike Whiteman said.
"Many parents struggle with what to do and how to do it," he said.
"The thing to be engaged in is a meaningful conversation," he said. Talk to your children or the person needing support, see if you can help, and if not, contact someone with training.
Children's Mental Health Services staff counsel both children and their parents – together or separately, depending on their wishes.
A child's desire to speak to someone other than family doesn't necessarily indicate a problem, she and others said.
"If a parent is aware that their child is seeking help from other places that can be a point of conversation," said Sweetman. Some children don't want to upset their parents by revealing their feelings, she said, and others want privacy.
Some prefer instead to get help online.
Therapist Tanisha Vriesema said youth counselling hotline Kids Help Phone, for example, offers an online live-chat feature.
"It's like texting, essentially, with a crisis worker."
Young people can also download the Be Safe app for mobile devices. It can guide them to services, help them to make decisions, monitor their feelings and provide handy advice, Youthab's Lily Lee said.
"There's information about what to expect while they're waiting for service," said Lee, the agency's transition facilitator.
If, for example, the app directs someone to go to the hospital, it may suggest bringing a book for the wait.
"There's tips on how to advocate for themselves … and stand up for themselves," she said.
lhendry@postmedia.com
Do you need help?
Everyone has tough times. Feeling down, angry, sad – or nothing at all – when you're grieving or life is difficult is normal, mental health experts say.
Seek help from family, friends and others you know. If needed, ask for professional counselling or other support.
Warning signs
If several weeks after a death, for example, you're feeling several of the following, it's time to ask for help:
• Thoughts of hurting yourself
• Trouble concentrating, making decisions, sleeping (or if you're oversleeping)
• Very unhappy or empty for most of the day
• Frequent shame, guilt, or self-blame
• A noticeable change in appetite
• A loss of interest or fun in seeing people or doing activities
• Near-daily crying spells or energy loss
• In others: noteworthy changes in behaviour that are out of character
Coping tips:
• Know that feeling fear, anger, denial, confusion, numbness or depression is normal and will ease after a while.
• Know that needing or asking for help is not a sign of weakness.
• Everyone copes differently. Don't compare yourself to others.
• Let recurring thoughts, dreams or flashbacks happen.
• Don't use alcohol or non-prescription drugs to control emotions.
• Contact your employee assistance program (or EAP) or seek other support through your job.
• Take care of yourself. Relaxation methods, meditation and yoga may help.
• Make an appointment for counselling. Many agencies offer free, confidential counselling and have 24-hour crisis lines. See below.
Sources: Youthab; Children's Mental Health Services; Addictions and Mental Health Services
Finding support
A list of some of the mental health supports available for all ages.
* Some agencies have offices throughout Hastings and Prince Edward Counties. Referrals to services at your school, college or university may also be available.
Where to start
If you're not sure which service is right for you, start by calling Open Line, Open Mind at 310-OPEN (6736) or 1-888-757-7766.
• This 24-hour hotline, based at Belleville General Hospital, can refer you to the service most suited to your needs.
• You can also book appointments for free counselling for people ages 16 and older through this line.
Children's Mental Health Services
• Free counselling and services children and teens until their 18th birthdays.
• Staff can meet with parents and children together, parents without their children, and children without their parents.
• Walk-in clinic at 3 Applewood Dr., Belleville (third floor)
• Crisis line: 1-844-462-2647 (1-844-GO-TO-CMHS), www.cmhs-hpe.on.ca, office 613-966-3100
Youthab
• Serves ages 16 to 24
• In-office counselling in Belleville and Trenton
• In-school programs for Grades 9-12
• Eating disorder treatment (Belleville/Trenton)
• TAY program (Transitional Aged Youth) refers young people to local services
• Office: 613-969-0830, www.youthab.ca or, for the TAY program, also by text at 613-827-2845
Addictions and Mental Health Services-Hastings Prince Edward
• Clinical counselling for ages 16 and older
• Call Open Line, Open Mind for a referral.
• Office: 613-967-4734, www.amhs-hpe.ca
Canadian Mental Health Association – Hastings and Prince Edward Branch
• Free counselling for adults older than 24.
• Limited to eight to 12 sessions.
• Also counselling for people dealing with someone's suicide.
• Office: 613-969-8874 or hastings-cmha.org
Other services are also listed in the front pages and blue pages of most telephone books. Some others:
Kids Help Phone
• Free 24-hour counselling (ages five to 20) both by phone at 1-800-668-6868 and online at kidshelpphone.ca
Good2Talk
• Free 24-hour counselling for post-secondary students ages 17 to 25
• In Ontario, call 1-866-925-5454 or 211 or visit good2talk.ca
Be Safe
• A free mobile application for people ages 14 to 24. Password-protected.
• A single way of finding and choosing local supports, developing good habits for mental health.
• For Android and Apple devices and available at youthab.ca/apps
---