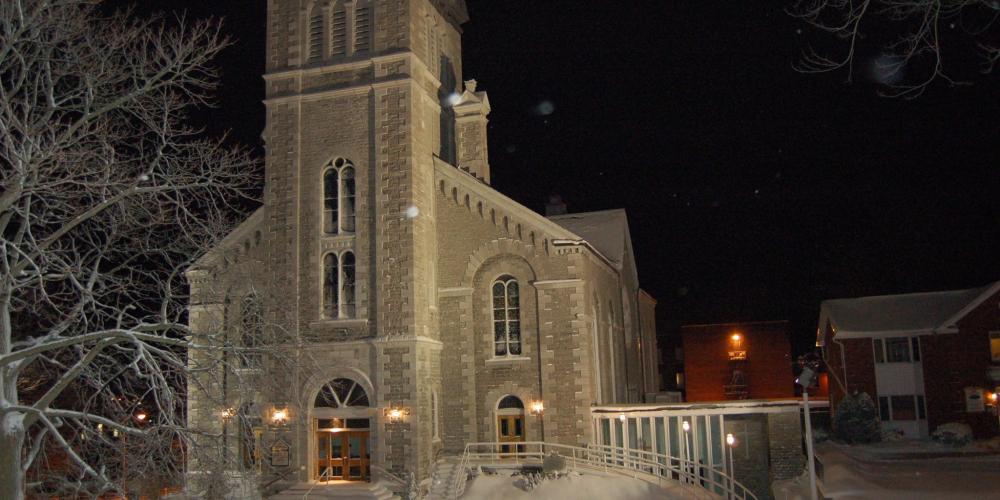 Inn from the Cold 2020
Nutritions hot meals and a warm place to be during the coldest time of the year.
WHEN: Saturday, January 18th – Friday, February 28th, 2020 (42 nights)
WHERE: Bridge STreet United Church, 60 Bridge Street East enterance, Belleville
---
FREE Sit Down Supper will be held nightly from 4:30 pm – 6:30 pm. Doors open at 4:00 pm. There will be soup, entree, salad or coleslaw and dessert served. Tea, Coffee, water and milk available. No Registration required. Sorry, no take outs.
Doors open and coffee/tea - 4 pm
Soup served - 4:30 pm
Meal served - 5:00 pm - 6:30 pm
Can't attend from 5:00 pm - 6:30 pm? Frozen meals available daily from 2:00 pm – 4:00 pm. Registration is required to pick up frozen meals. Register on your first visit. Please bring photo ID.
ONE choice only please to Pick Up a Frozen Dinner or to attend a Free Sit Down Supper. Not both. That way it helps save on the costs.
---