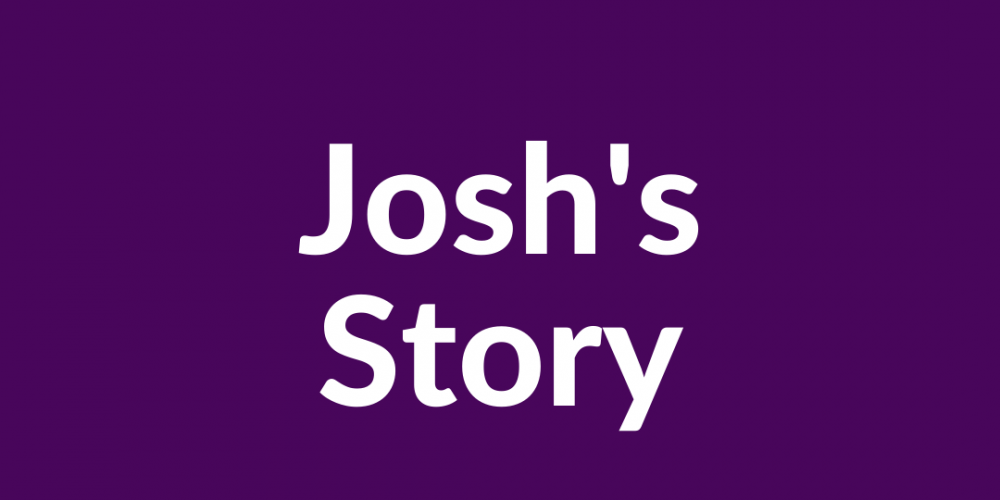 Josh's Story
"Every year individuals struggle with mental health and although we may want to believe that "that'll never happen to me or my family", in reality it can.
I thought that exact same thing. I was a good student, had amazing family and friends. Nothing could go wrong.
Until it did.
When I first started experiencing anxiety, it was like nothing I have ever felt before. I had no control over the situation and tried to deny all the feelings I was having.
It took me nearly 3 weeks to come to terms that I had anxiety. At that point I knew I needed help to guide me into the right direction again. That's when I went to Youthab, more specifically that's when I met one of their counsellors named Lisa Smallhorn. I could say a million things about Lisa but to keep it short, she is one of the most understanding and kind people I have ever met. She allowed me to be open and share anything on my mind. I swear some of our sessions were mainly me just rambling on and I loved it.
She allowed me to face the problems of my past that I tried to hide away and gave me numerous coping methods that have worked wonders for me. Anything I said to Lisa, I told my parents because that was the relationship we had, but Lisa made me realize that "it's okay not to be okay".
That sentence is so powerful to me because we live in a day where we try to act like we are continuously happy but that just is not the case. Life is like a rollercoaster, there are ups and downs but what matters is that you stick through it because eventually the chaos will end.
When my anxiety first started, my life flipped upside down, I went from being an extrovert who wants to hang out with his friends to an introvert who avoided social interactions. At one point I thought those feelings would never go away. But here I am, just went into my fourth year at Carleton University, doing my honours thesis and currently in the process of apply for a graduate program.
Do I still have anxiety, of course, but because of Lisa and the amazing people at Youthab, I was able to find better coping mechanisms and learn how to break down the emotions I was having and why I was possibly having them.
Anyone reading this who struggles with mental health, please reach out to Youthab, I know it's a scary step, but it will make the world of a difference. Asking for help can be hard, I get it, I was there, but you do not have to go through life alone and deal with your issues on your own. Some issues just cannot be handled on your own, and that's okay!
Ask for help, and ALWAYS REMEMBER, it's okay not to be okay." - Josh
Thank you for sharing your story Josh!
---
Author:

Youthab

Article Source:

Youthab