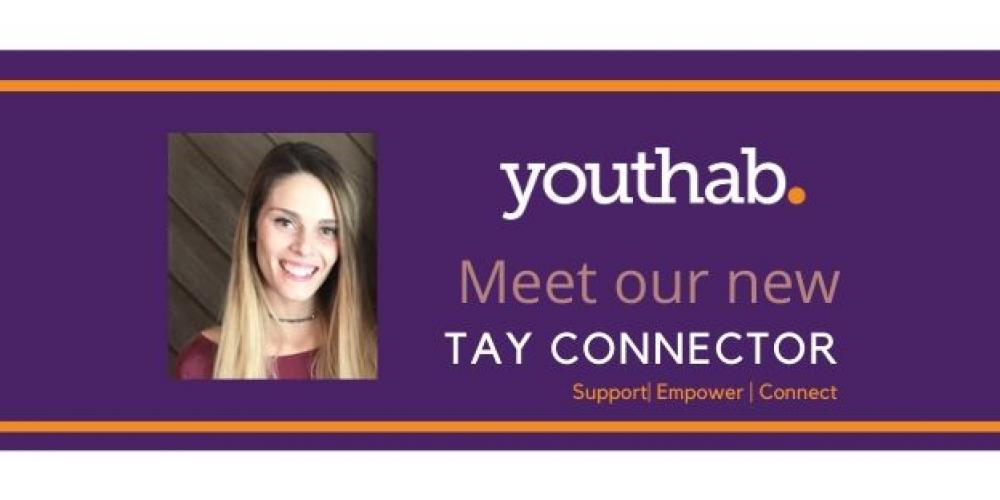 Meet Tori Buck, our TAY Connector for H-PE
Tori is a graduate of the Child and Youth Worker program at Loyalist College. She has been a part of Youthab since 2013, initially with the Transition Home, and as a Supporting Housing Counsellor in the Co-operative Housing program. During this time, Tori was also instrumental in the development and launch of Youth Empower. After a brief hiatus in Calgary, Alberta, Tori returned to Youthab as a Youth Employment Counsellor at Career Edge. Tori is passionate working with youth, helping them meet their goals, and connecting them to needed community services and supports. In her spare time, she loves to travel, hike and hang out with her furry companion.
The Transitional Aged Youth (TAY) program coordinates supports for youth between 16 and 24 years of age who are struggling with mental health and/or addiction issues. Our TAY Connector assists youth in their transition from one counselling organization to another and/or connecting them with various community supports (housing, finances, food, education, employment, health care, life skills, social/recreational) by advocating, empowering, and supporting the youth through the transition and/or connection process. The Transitional Connector provides:
Systems navigation and service coordination supports;
Intensive case management services during the transition and/or connection;
Interim supportive counselling as needed; and
Advocacy and empowerment to develop life skills and make good decisions to self-manage their wellbeing.
TAY services are provided in Hastings County through our offices in Belleville and Quinte West, and in Prince Edward County from our office in Picton. Tori can be reached by calling 613-969-0830 ext. 255, texting 613-827-2845 or emailing tay@youthab.ca or torib@youthab.ca.
To learn more about TAY services, please visit https://www.youthab.ca/transitional-aged-youth
---
Author:

Youthab

Article Source:

Youthab