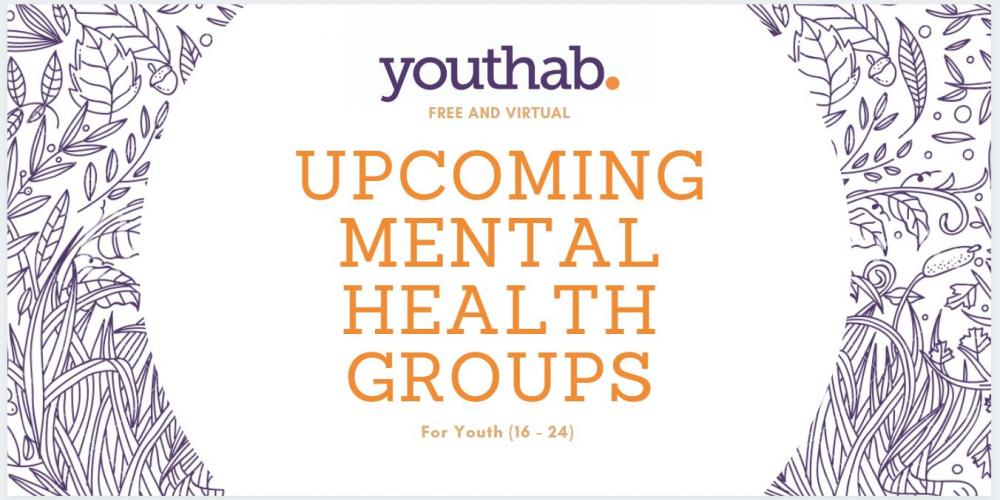 Upcoming Virtual Groups For Youth This Fall!
With Fall right around the corner, so are our upcoming mental health groups for youth (16-24). They are FREE and you can attend them from the comfort and safety of your home online through Zoom. Please note that all participants must attend an intake meeting before the group starts.
---
First up is our Calming the Emotional Rollercoaster. It is a nine-week virtual group open to youth who are looking to learn how to manage powerful emotions. When emotions are out of control, we tend to do things we regret, or things that make our life worse.Through this group, you will learn to regulate your emotions so they don't get the better of you.
We will help you:
Become more aware of your feelings and emotions
Indentify healthy ways to cope
Face your emotions vs. avoid your emotions
Increase positive emotions in your life
Get through crisis in a more positive way
Develop healthier relationships with others
Calming the Emotional Rollercoaster starts online via Zoom on Wednesday, September 23rd, 2020 and will run on Wednesdays from 3pm - 4:30 pm.
If you are interested in learning more or signing up, please call 613-969-0830 and ask for Tanisha (ext 248) or Beth (ext 600)
---
Our second group is Nourish to Flourish: a ten-week virtual group open to youth who are looking for assistance with self-image and easting-related concerns. Our group explores body image, eating habits, physical activity, managing stress and relationships.
We will help you:
Learn about circumstances that may have contributed to the development of disordered eating
Learn about factors that maintain disordered eating
Explore the consequesnces of dieting
Provide coping strategies
Begin to normalize eating
Develop a plan to make positive steps forward
Refer to ongoing supports/services as needed
Nourish to Flourish will run on Mondays, 3pm - 4:30pm, from October 5th to December 14th (no group on October 12th).
If you are interested in learning more about this group or signing up, please call 613-969-0830 and ask to speak with Rachel (ext 258) or Jenn (ext 244)
---
Author:

Youthab

Article Source:

Youthab