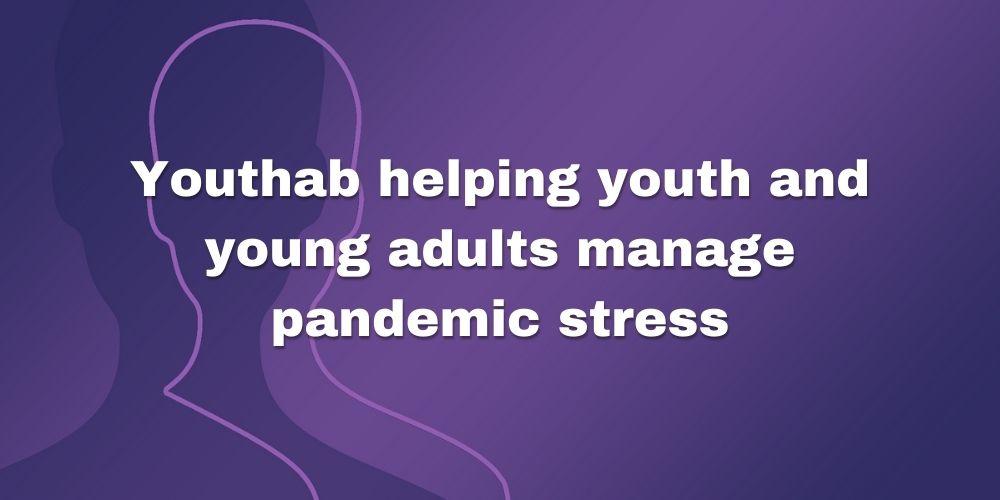 Youthab helping youth and young adults manage pandemic stress
This article was written by NICOLE KLEINSTEUBER for INQUINTE and published on JANUARY 17, 2021.
Find the original article HERE.
---
The mental health challenges affecting young people have evolved as the COVID-19 pandemic has dragged on, a local expert says, and so have the ways they are dealing with them.
Kylee Wishart is a psychotherapist with Youth Habilitation Quinte in Belleville. They offer counselling and help with access to services such as employment, food banks and housing within the community for youth aged 16 to 24.
She said over the course of the pandemic they have seen an increase in young people suffering from anxiety, depression, eating disorders, financial pressures, and substance abuse.
"Just hang on," she said to those struggling. "With everything being so grey and so many unknowns I think it's hard for all of us but for those youth we also have in school programs where we see young people as young as 13."
Wishart said she wants those suffering to know they are offering one-on-one and group virtual supports along with telephone check-ins.
"There are some clients who say they are willing to wait until the end of the lockdown and just get the face-to-face service," she said. "I think it's those clients who it is most concerning and so what we do is continue to check in with them."
One in five young people in Ontario will experience mental health difficulties before reaching adulthood, according to the Canadian Mental Health Association.
Monday is described as the most depressing day of the year, during one of the darkest eras in recent history.
Experts say Blue Monday is little more than a marketing gimmick, but the pandemic-fuelled pall of winter is having a real impact on Canadians' mental health.
Getting outside for some fresh air and exercise to help beat the blues is something Wishart is encouraging everyone to do.
"We do have clients who literally do not leave the house so that's definitely as the first step sometimes going for a walk around the block can make a big difference," she said. "Also just having some kind of a routine, a predictable schedule can be helpful."
The United Way is hosting two virtual speed events in January to help youth and young adults make new friends amid the pandemic.
The first event on January 25 is for youth ages 13 to 17. It runs from 4 p.m. to 6 p.m.
The second event is on January 26 for young adults aged 18 to 23. It runs from 4 p.m. to 6 p.m.
Anyone wanting to participate must register by Jan. 22 through email: y2yspeedfriending@gmail.com
If you or someone you know needs, counselling or transition support in Belleville, Trenton or Madoc contact Youth Habilitation Quinte at (613) 969-0830.
---
Author:

NICOLE KLEINSTEUBER

Article Source:

INQUINTE